SEE WHAT WE OFFER
Our solutions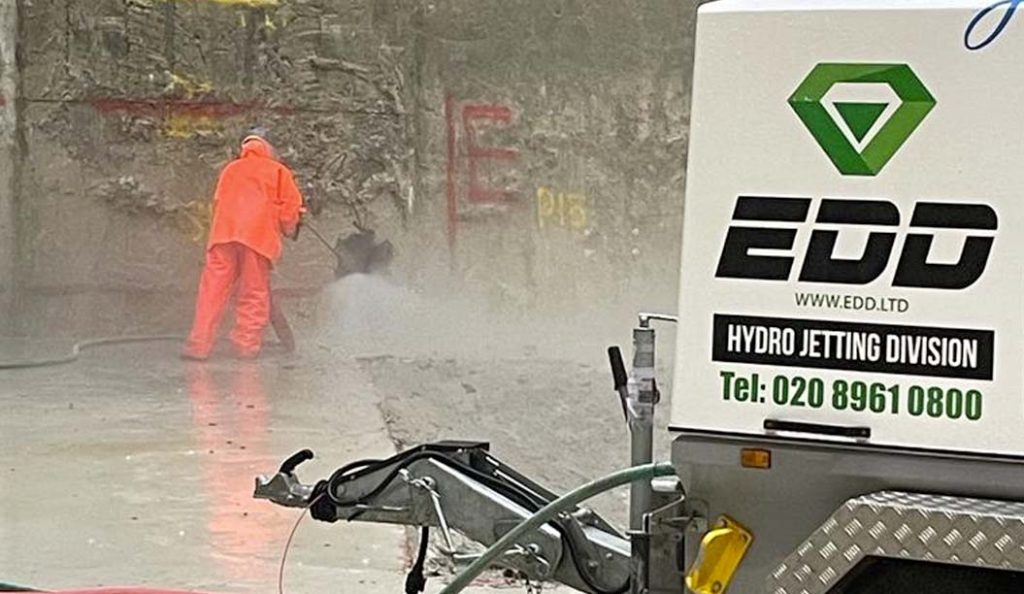 Hydro jetting is a method utilising high pressure water to either prepare a concrete surface or remove bulk concrete structures. Hydro-jetting does not produce vibration so is suitable for sensitive work areas. Hydro-jetting does not damage rebar, making it a highly effective method for altering RC structures where remedial works are required such as strengthening works.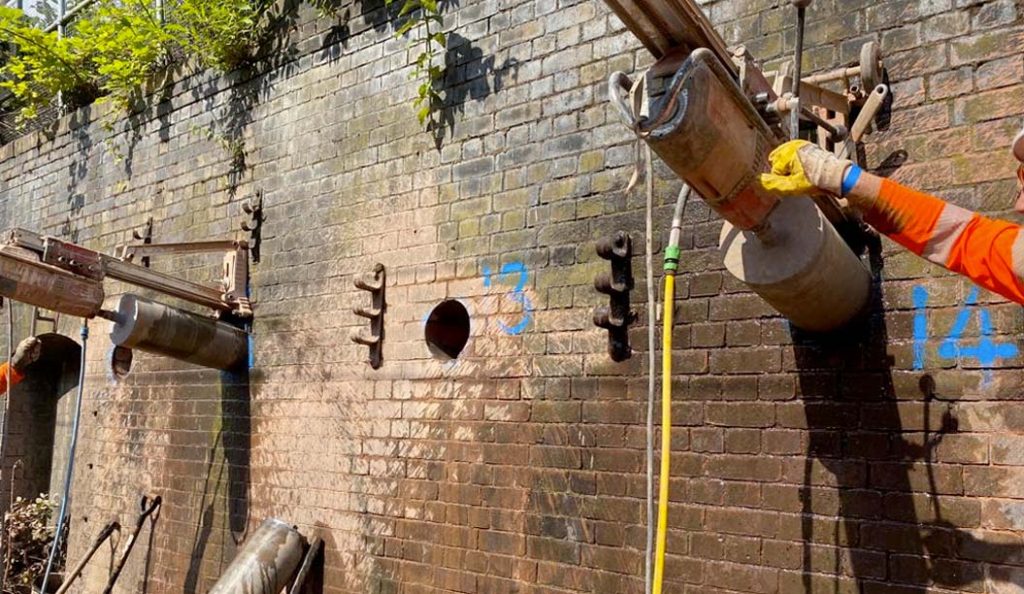 Diamond Drilling is a fast efficient method of cutting small to large penetrations through RC concrete. We offer sizes from 8mm up to 1500mm in diameter. For larger sized openings we also offer the Stitch Drilling method which is creating the opening perimeter by Diamond Drilling small holes which overlap to create the opening. Both method are very effective due to low noise, low vibration and very dust due to water suppression.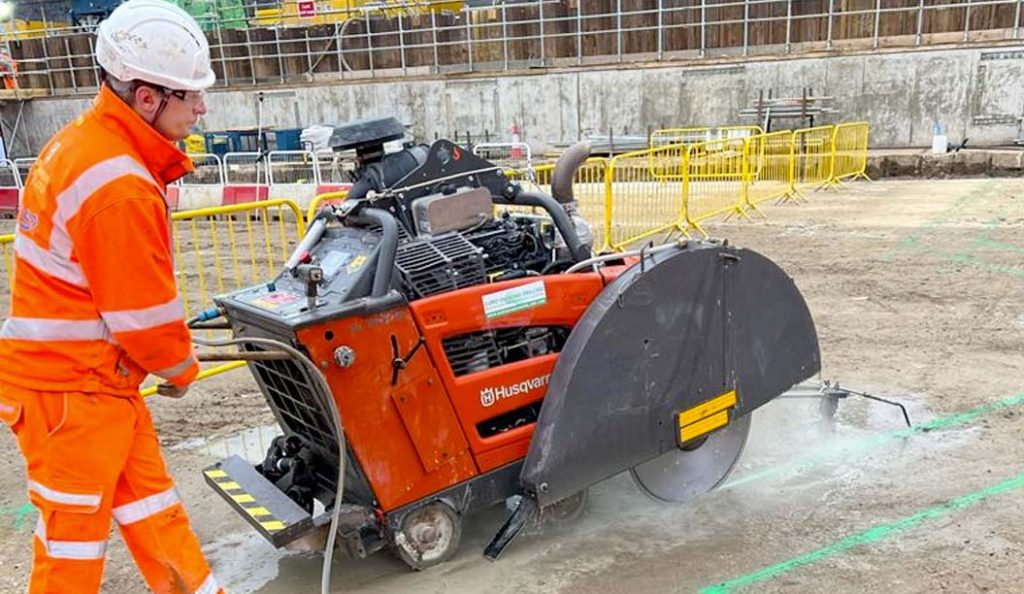 Diamond Floor Sawing is a fast way to cut concrete surfaces, roads, pavements, bridge decks and concrete slabs up to a depth of 500mm. This is a quick and clean way to cut large linear cuts within a short space of time. The cutting system consists of a circular Diamond blade mounted on to a spindle and powered by a diesel engine. Also, EDD offer the 3Phase electrical Floor Sawing for areas with poor ventilation, we offer a range of Floor saws for everyone's needs.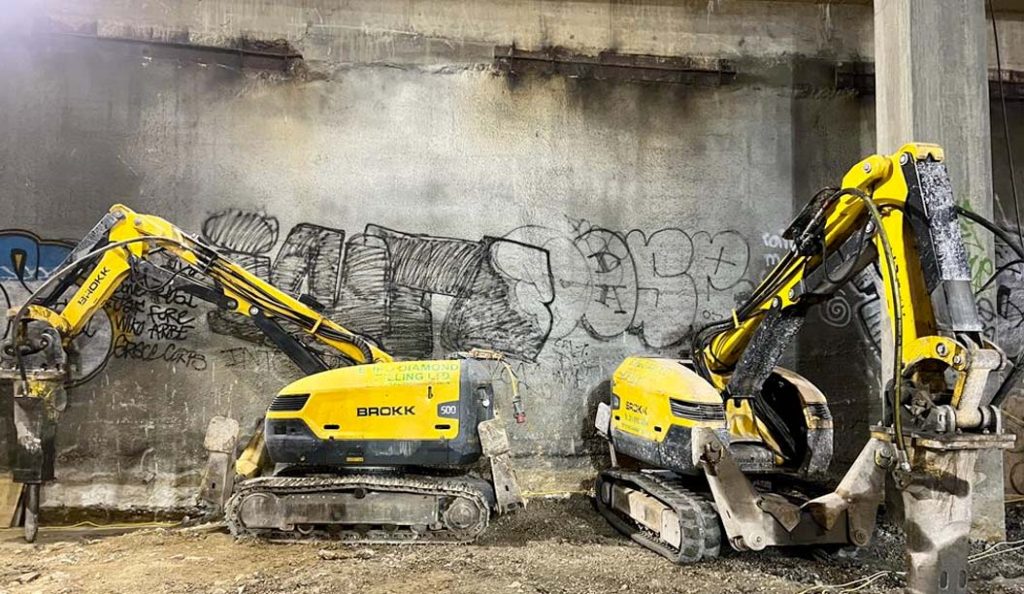 EDD have one of the largest Brokk fleets in the UK. All EDD's robotic machines are manufactured by BROKK Sweden. Wee currently run sizes of Brokk's from the Brokk 70 up to the Brokk 500. This is becoming the most popular way to remove concrete in areas where the traditional breaking methods are not able to be carried out. For the Brokk's size they can break concrete faster than a 360 excavator up to 5 times their size.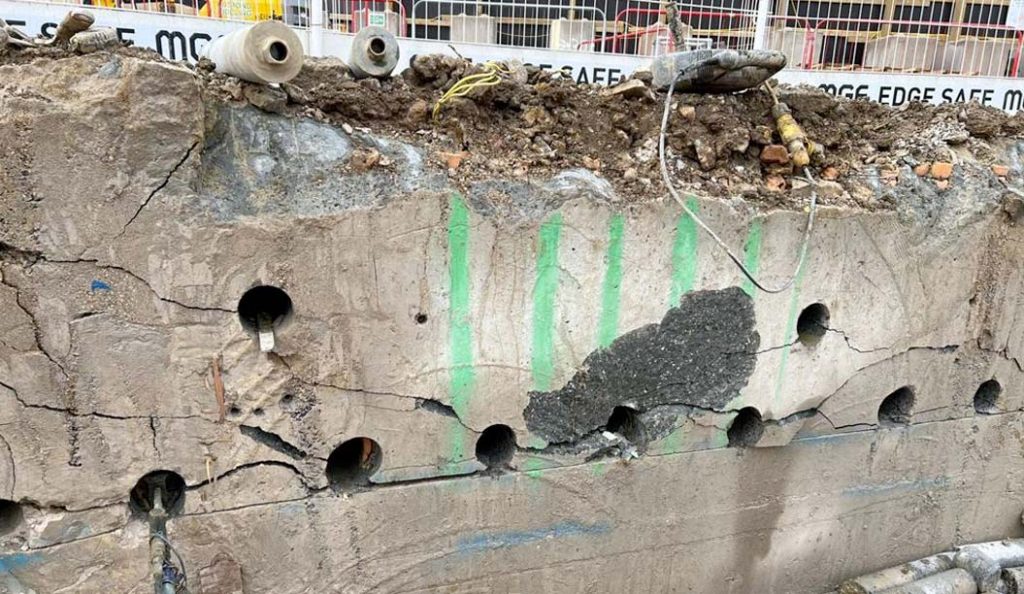 Hydraulic Concrete Bursting
Hydraulic concrete bursting is a quiet, non-vibration, controlled method for demolishing and bursting concrete structures for removals. First, from 48 up to 200mm holes are drilled at appropriate centres within the structure. Next, bursting head is inserted are brought up to pressure, heads range from 10 to 80t bursting force. Bursting is a slow process not explosive and is ideal where convention breaking methods are not possible due to site restrictions such as rail interfaces or sensitive structures.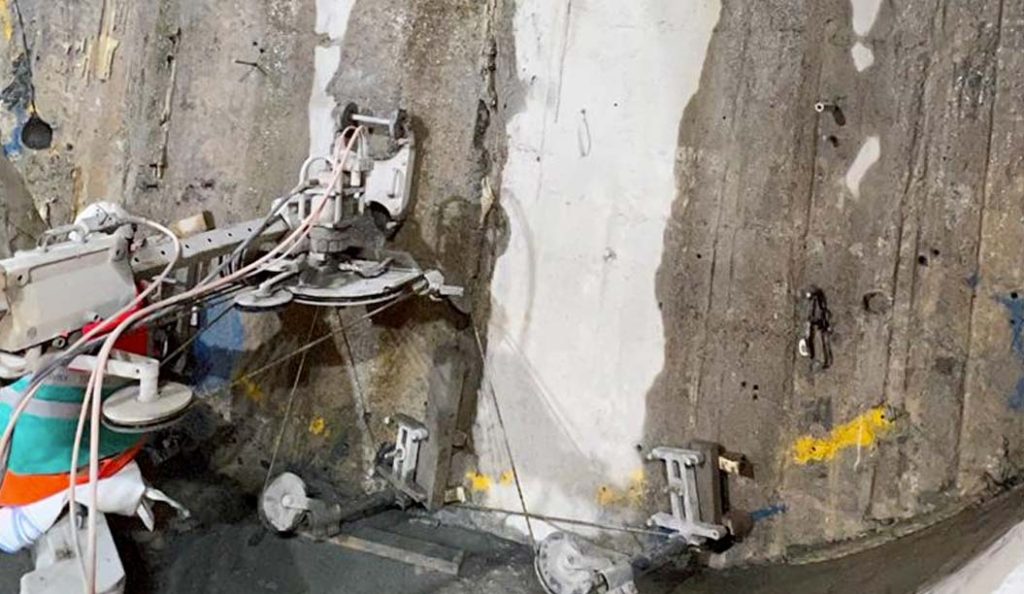 This method of cutting is ideal for larger concrete structures apposed to Track Sawing. Wire Sawing is a fast efficient way of cutting concrete which doesn't create much noise or dust with little vibration. A Diamond Wire is threaded through a pully system attached to a drive wheel. While cutting a constant pulling force is applied to the spinning wire which cuts through the concrete material.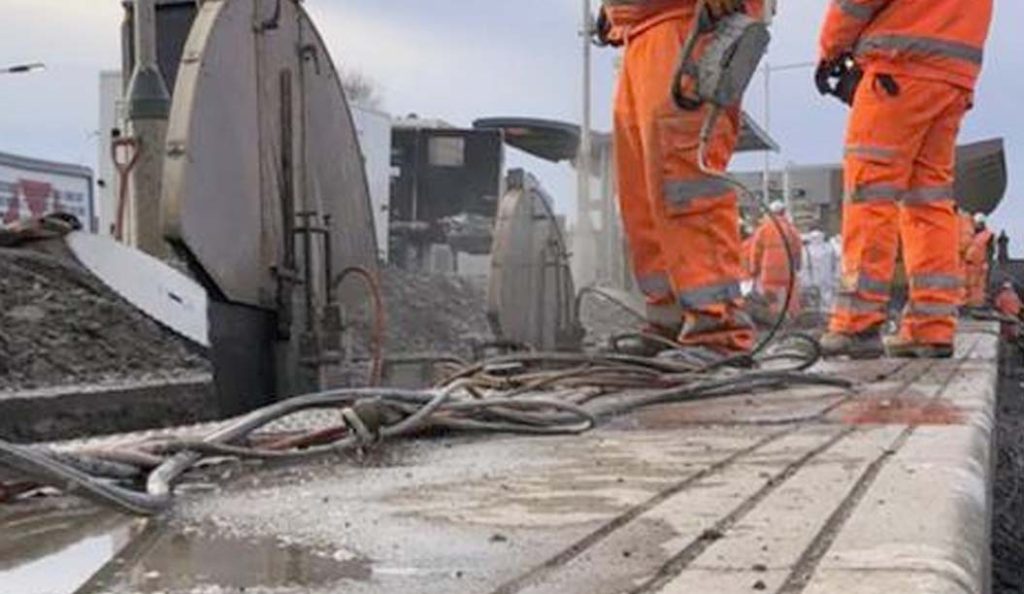 This is a fast and precise method for cutting openings in vertical concrete walls and slabs. This method consists of a track that is fixed to the concrete surface, this is then used to support a travelling saw-head with a Diamond Blade attached. The saw-head travels in both directions on the fixed track cutting at the depth set by the operative using the wireless remote system. Track Sawing is popular for cutting concrete up to a depth of 1000mm.